About Us
Resolution Natural-Wellness & Concierge Service, LLC

Vision
:
We envision offering individualized affordable healthcare to at least 2000 uninsured; then insured persons in the community through an innovative network of Concierge Functional Medicine Practitioners.
Mission:
To help create educated, health accountable, action oriented clients within the community by offering person-centered health-solutions from various practitioners that support the body, mind, and spirit.
Core Values:
Team: Patient-practitioner healthcare approach

     

Individual person-centered care

    

Always answer "The Why"

Speak the Truth          

Offer natural remedies first
Use traditional medications when appropriate
Provider
Teesia Richardson, MBA, MSN, AANP Board Certified Nurse Practitioner. I began my journey in healthcare 22 years ago as a phlebotomist. Then advancing into nursing 4 years later after receiving an Associates of Science in Nursing from Gordon State College, then a Bachelor of science in nursing at Clayton State University 3 years later.  After graduation from Gordon, I worked in a medical-surgical unit and out-patient kidney dialysis for 2 and 9 years consecutively where I also took on the role as Facility manager, which prompted me to earn an MBA at Clayton State University in 2014. Because I enjoy working directly with patients and wanting to have a more direct effect on their care, I have worked the last 5 years in local and travel Emergency departments in Georgia, Texas, and California, while completing my Masters of science in nursing from Chamberlain university. I've spent the last year working as a Nephrology Nurse Practitioner in South Atlanta, Georgia. I am also an Advance Practice Nurse content creator for a certification testing solutions company and a member of various professional nursing organizations.  I am a lifetime learner and enjoy looking for new ways to educate myself. My passion is wellness, functional medicine, root-cause analysis, and health coaching. I am married with 3 childern. I love sci-fi movies, travel, outdoors, gardening, and spin. 
Current Educational Endeavors:
Graduate of Fastrack Functional Medicine (2021)
Practitioner of School of Applied Functional Medicine (2022)
IV HydratIon Therapy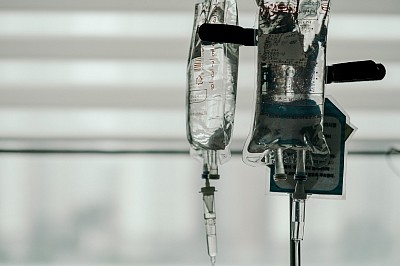 What is IV hydration?
IV hydration therapy is a combination of intravenous vitamins, minerals, and other injections. Services may include more traditional medications. Hydration therapy can offer benefits such as better skin, weight management assistance, energy, and immunity support. They are easier on the Gut than pills and are quickly available for the body to use. Therapy combination:  
V

itamin: C, B12, B complex, Biotin

Minerals: Zinc, Calcium, magnesium, or selenium

Antioxidants & cell repair: Alpha Lipoic acid, 

Glutathione, and NAD+ (Nicotinamide Adenine Dinucleotide)
If you are not sure which IV hydration therapy is right for you; we can assist you in choosing what is best for your specific need. 
THERAPY OPTIONS